Saint Anthony's Catholic Church Sheldon Springs Vermont
Many protestant denominations prospered in Sheldon during the early years and mostly migrated from southern New England. Most of our Catholic friends migrated down from Canada. Prior to the gift of a building they were ministered to by priests from Canada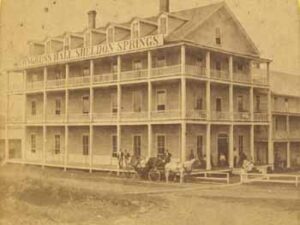 During the "Boom Years" of Hotels and Springs the Congress Hotel played an important role in the "Tourist" business. Built in 1868 by S.S.F. Carlisle and Dr. S.S. Fitch with four stories on a basic 123 foot by 96 foot base it provided accommodations beginning in 1869.
In 1907, after the boom, John Stephen Michaud deeded the hall along with some 128 acres to the Roman Catholic church. The congregation met in the dining room of the hotel until Dec 21, 1908 when the hotel unfortunately burned.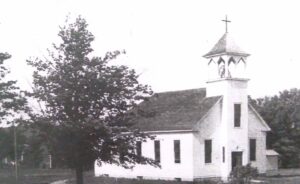 On Jan 1, 1912 after a rebuilding effort, St. Anthony's first mass was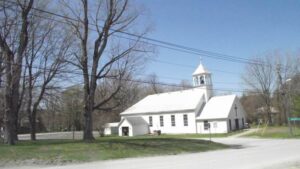 conducted in a new church building. The structure, now over 100 years old, continues to be the home of a strong congregation who meet on Sundays and once during the week.
The original Altar has been undated and renovated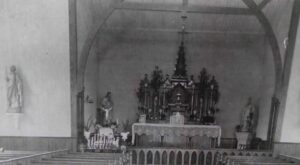 Old and New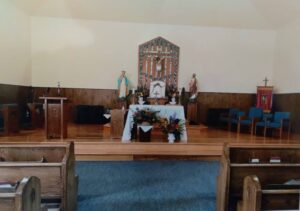 The original rectory built near the church on the  Shawville Road continues to be used as a residence but was replaced by the larger one story frame house directly opposite the church within a grove of maple trees.  It is known to be the first modern house in Sheldon built on a slab.