The Low Dam at Sheldon Springs was built to divert water first to the saw mill and grist mill and eventually to the pulp and paper mill.
It was eventually replaced by the current dam which is known as the high dam.  These photos show some of the construction and the workers building "High Dam"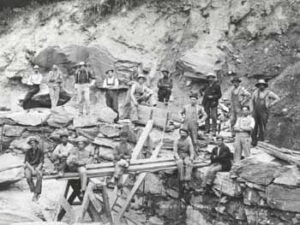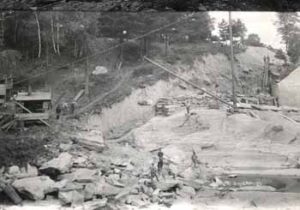 Those who held a sufficiently high station in the company could observe work from this observation tower.